<!PHP Block to display review !>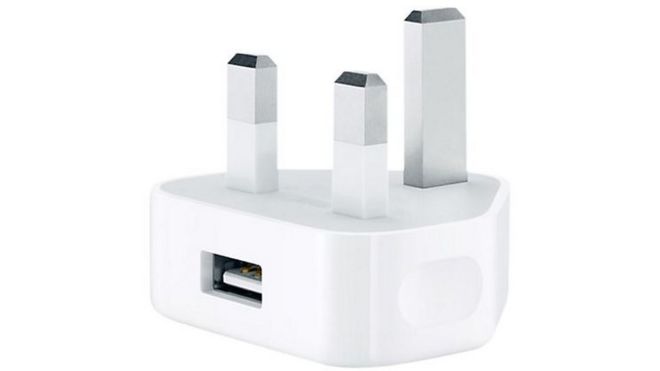 Fake Apple Chargers Fail Safety Tests by Technology
Review by Charles Mohapel
BBC.com, Wikipedia News ISBN/ITEM#: CM161204CHARGER
Date: 04 December 2016

Links: BBC.com Article #1 / Wikipedia.org - UL (safety organization) / BBC.com Article #2 /



A mark of 99% is normally considered "Excellent" -- EXCEPT when that is the FAILURE RATE!!! When safety specialists UL (formerly known as 'Underwriters Laboratories') tested 400 fake Apple chargers, a shocking 397 of them failed a basic safety test, an astounding FAILURE RATE of 99.25%!!! Back in October 2016, Apple complained of a "flood" of fakes being sold on Amazon, with Apple warning that these "alleged" fakes are potentially life-threatening. Furthermore, according to BBC.com, Apple "is suing one of the vendors rather than Amazon itself." That particular vendor is New York-based Mobile Star LLC.

Investigators have warned consumers they face potentially fatal risks after 99% of fake Apple chargers failed a basic safety test.

Trading Standards, which commissioned the checks, said counterfeit electrical goods bought online were an "unknown entity".

Of 400 counterfeit chargers, only three were found to have enough insulation to protect against electric shocks.

It comes as Apple has complained of a "flood" of fakes being sold on Amazon.

Apple revealed in October that it was suing a third-party vendor, which it said was putting customers "at risk" by selling power adapters masquerading as those sold by the Californian tech firm.

The Trading Standards tests were performed by safety specialists UL.

They applied a high voltage to the chargers, which were bought online from eight different countries, including the US, China, and Australia, to test for sufficient insulation.
---
Loading

© 2002-2018TechRevu

advertising index / info
Our advertisers make TechRevu possible, and your consideration is appreciated.
<!- Our Pubs Ad Column -->

Our Other Pubs:
<!- End Our Publs Ad Column -->

<!- Google Adsense Skyscraper --> <!- End Google Adsense Skyscraper -->