<!PHP Block to display review !>
CES 2013: The Dern Report
Review by Daniel P. Dern
CEA ISBN/ITEM#: CES2013DERN
Date: 14 January 2013 /



There were, as always, thousands (or more) of new/newish products at this year's (2013) Consumer Electronics Show in Las Vegas, ranging from small, under ten bucks, and for lots of people, to high-priced stuff that only a few people will crave - and a lot in between.

According to the Consumer Electronics Association (CEA), "More than 3,250 exhibitors unveiled some 20,000 new products at the 2013 CES." Plus, of course, there were many, many times that number of current products shown.

Some product categories were surprisingly sparse. For example, I think there were only three fuel cell companies (and I only saw two of them); ditto few non-incandescent light bulbs, few rechargeable AA/AAA batteries. And the "health" area was disappointing.

But there still were lots of other products, as always.

Here's my picks for a dozen or so of the ones I found interesting — mostly but not all in a good way. (Seen variously at Storage Visions, the Pepcom and/or ShowStoppers multi-vendor press events, the CES show floor, or BlogWorld.) Some sound useful for consumers, businesses or both; some are available now, others hopefully to come soon. Some even are things I'd buy for my own personal or business use.
USEFUL AFFORDABLE ARCHIVE STORAGE: Milleniata's M-Discs (http://www.mdisc.com/what-is-mdisc/) are CD/DVD-sized (and compatible) write-once optical disks that, if not completely indestructible, are much more resistant to heat, humidity, light, and scratching, making them a great way to save your pictures, videos, documents and scans. They were at the CES Storage Visions exhibitors' area last year — and back this year, with partnering and other news that make them not just an interesting product, but something you can easily buy and use. Single disks are about three bucks each — an affordable way to park archival copies of your photos, videos, documents, etc. in a drawer or in a safety deposit box — without worrying environmental degradation, or having to replace/refresh every few years.
Current M-Disk disks hold 4.7GB; at CES 2013, Milleniata announced Blu-Ray compatibility — which meant not just 25GB capacity, but also you can use any Blu-Ray drive to write to and read them, so you don't need a new M-Disk Ready compatible optical drive just for M-Disks. Time for me to buy a Blu-Ray drive for my desktop — and a box of M-Disks.
WATERPROOFING YOUR MOBILE GADGETS. "Hydrophobic" nanocoating treatments can water-proof your smartphone, tablet, and other mobile devices — if this had been available a decade ago, I wouldn't have lost one of my NEC MobilePro 780′s to being careless with a glass of seltzer. At least companies were showing this at CES — HZO, LiquiPel, P2i, with different approaches, from "mail it in" or "bring it to our mall kiosk" to working directly with the OEMs before it leaves the factory. The last is my preference, I'd like the device vendor to be directly in the loop — but for the right price (and assurances), I'll bring my iPhone and other stuff in for a quick dunk. (I'll start with a device I no longer care about, though. Just in case.)
1-TERABYTE FLASH DRIVE. Kingston Technologies was showing 512GB DataTraveler HyperX Predator 3.0, shipping now — Amazon prices in the sub-$1,000 — and the 1TB version, scheduled for Q1. Pricing for the half-TB drive. Not on my shopping list for now, I'd rather put the money into a new camera or a Windows 8 machine… but if you're a photographer, videographer or somebody else needing to tote (or capture and save) a lot of data, and you've got deep enough pockets, go for it!
SKATEBOARD GOT BATTERY – The ZBoard (www.zboardshop.com/) is a skateboard with motor and batteries, just the thing for cross-town jaunt too far to walk (if you've got good weather, good balance, and good nerves). The ZBoard Classic (MSRP $650) weighs 35 pounds, can go up to 15mph and 5 miles; the ZBoard Pro (MSRP $950), 25 pounds, 17 mph, 10 miles. In case SoloWheel (http://solowheel.com/) or a pair of electric iShoes or Spinkix won't do the trick for you…
ULTRA HD TV: 4 times as many pixels as HD TV! I saw one close at ViewSonic, and further away in several other places. Compellingly gorgeous. My budget isn't ready to cover buying one, but if I win one, I'll keep it. Not just for home theater or digital advertising, could be great as a monitor for digital photographers and graphic/video developers.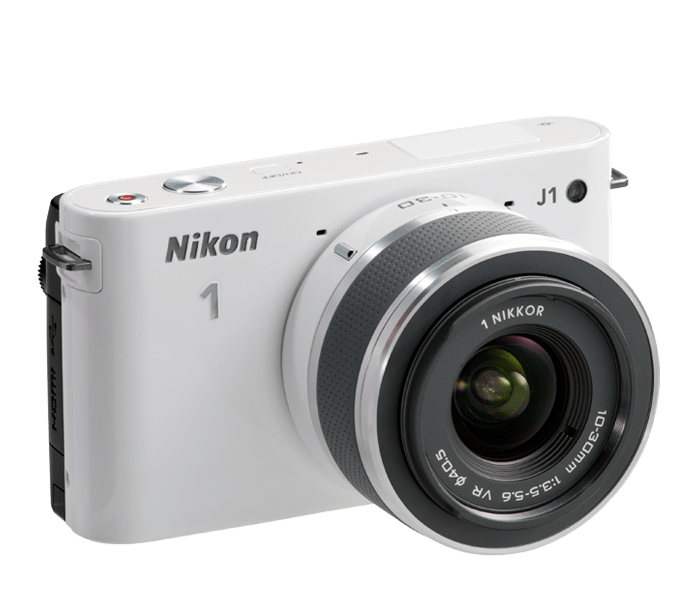 MORE GREAT DIGITAL CAMERAS. I didn't get to play with them all, but the Nikon J1 that I tried at the Nikon booth was very impressive.
ENTERPRISE WINDOWS 8 TABLET/NOTEBOOK COMBOS: Lenovo's ThinkPad Helix notebook "converts" to a tablet by ejecting (releasing) the display (which includes processor, storage and power, of course). The keyboard/base has more battery and other stuff in it.
ALL-DAY HOTSPOTTING: Along with the color touchscreen, Novatel's MiFi Liberate mobile broadband-to-WiFi "personal hotspot" has an 11-hour battery, good for that long day of mobile broadband-intensive activity (and avoiding the drain of tethering on your smartphone).
USB OVER FIBER: Corning continues to show what else they can do with glass — this time, USB 3.0, and Thunderbolt, cables that use glass optical fiber, letting them be thinner, lighter and more bendable than the traditional metal electrical ones. And can be up to 100 meters (325 feet) long. If you're an installer/integrator with long runs and size/weight/bend concerns, check them out.
SMART COOKING. Dacor's got an Android-based Discovery Wall Oven — around $4,000 for the single, $7,500 for the double (not counting delivery or installation). Aside from programming the oven(s) proper, you can use the embedded mini-tablet for recipes, instructions… or to watch YouTube while your food cooks.
As you can see, there was a range of stuff, category and price-wise. Some useful (depending on what you want to do), some affordable, and, as always, a few whacky things.
---
Loading

© 2002-2018TechRevu

advertising index / info
Our advertisers make TechRevu possible, and your consideration is appreciated.
<!- Our Pubs Ad Column -->

Our Other Pubs:
<!- End Our Publs Ad Column -->

<!- Google Adsense Skyscraper --> <!- End Google Adsense Skyscraper -->