Articles & Reviews
AUTODESK ENTERTAINMENT CREATION SUITE ULTIMATE 2015



AUTODESK ENTERTAINMENT CREATION SUITE ULTIMATE 2015
by David Em
Autodesk's Entertainment Creation Suite Ultimate 2015 streamlines the company's flagship imaging tools for 3D artists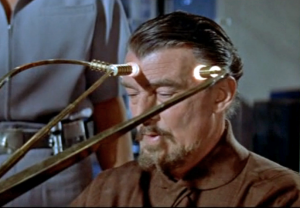 Smartphones Didn't Take Off Until 2009, Even Though the iPhone Came Out in 2007.


When Did Smartphones Get Smart?
by Ernest Lilley


IBM brought a touchscreen phone named Simon with more than phone functions to the market in 1994. Nokia produced the Nokia 9000, a clam-shell phone/PDA with a keyboard in 1996, which was, at the time, their best selling phone. But it wasn't until the 1997 that Nokia called the GS 88, the successor to the 9000 a smartphone, coining the term that would describe all phones with computing capabilities built in from then on. That's the official story, and it's factual, but I think it's off the mark.
A Bridge Camera For DSLR Fans
Sony DSCRX10/B Cybershot
by Ernest Lilley

Sony's 20.3 megapixel DSCRX10/B may be part of their Cybershot line, with an integrated lens and an electronic viewfinder, but it might just make serious photographers consider an all-in-one camera for all that it offers, including a DSLR feel in a semi-compact format.
MX Performance Mouse: Still Our Choice
Logitech Wireless Performance Mouse MX
by Ernest Lilley

Having pretty much worn out the clickers on my favorite mouse, a Logitech MX Performance mouse, I'd limped along for a few weeks on wired mice I had lying around that worked reasonably well, but eventually went and a new one. It's not quite the same as the mouse I reviewed in seven years ago, and it may take a day or two to get used to, but it's still a terrific mouse.
Autodesk And The Future Of Animation
Autodesk Entertainment Creation Suite 2014
by David Em

Autodesk's Entertainment Creation Suite 2014 features a wide array of tools that shine a light on the future of digital entertainment.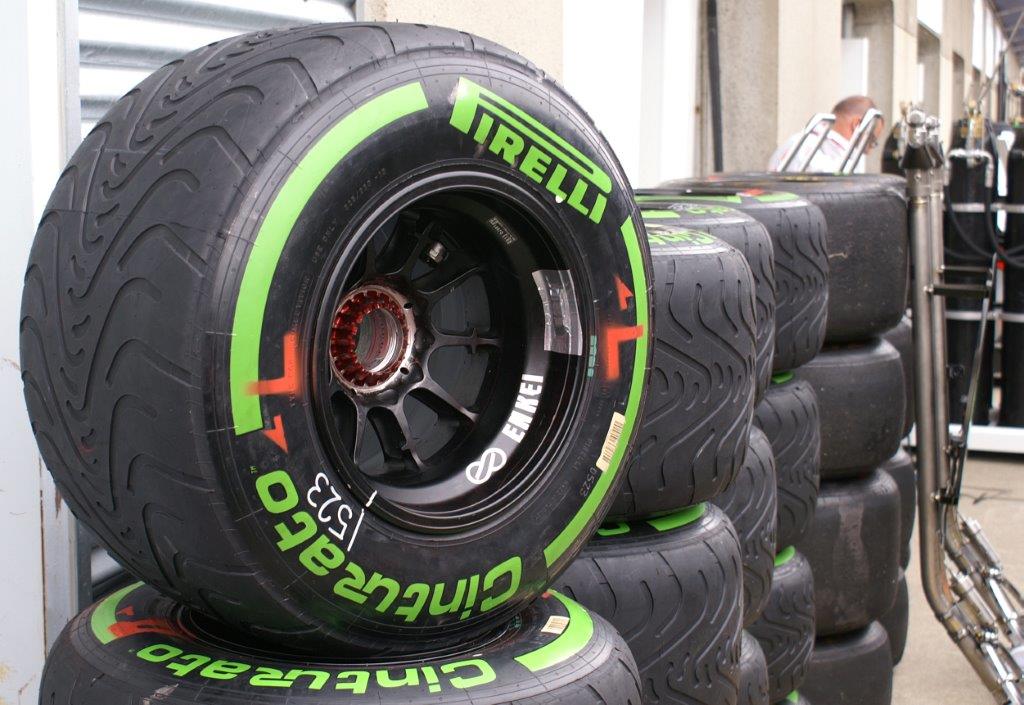 Fan-Friendly Formula 1 Open House At The 2013 Canadian Grand Prix Is Back
Open House At The 2013 Canadian Grand Prix
by Charles Mohapel
After a one year forced hiatus, Open House at the Canadian Grand Prix was back. Held on the Thursday morning of Grand Prix Week in Montreal, the track at Circuit Gilles Villeneuve was open to everyone, not just the people who bought the 3-day weekend passes which began at $126.00 for General Admission and Platform Wheelchair Accessible 41A.
Kobo's Newest eReader, The Aura HD Is Available In Espresso Brown, Ivory, and Onyx
The New Limited Edition Kobo Aura HD eReader
by Charles Mohapel
Having used the original Kobo eReader, second generation Kobo Wireless eReader, Kobo Touch, Kobo Glo, and Kobo Arc, I was eager to my hands on their newest model, the limited-edition Kobo Aura HD E Ink eReader, and see how it matched up against the previous models.
Let The SLAPPA HardBody PRO Headphone Case Protect Your Favorite High End Headphones
SLAPPA HardBody PRO Headphone Case (SL-HP-07)
by Charles Mohapel

How many of us have broken our favorite headphones or damaged the cable connection by carrying the headphones unprotected in our backpacks, duffle bags, or messenger bags? Your best bet for protecting your headphones is not a soft nylon bag, but ideally speaking, a custom case that comes with them. But if they came with the aforementioned soft nylon bag, or worse, no protection at all, then your best choice is to purchase the appropriately sized and shaped hard case.
HTC One Sprints Onto The Scene
HTC One: 4.7-inch Super LCD 3, Quad Core 1.7ghz
by Ernest Lilley
Sprint just announced the online availability of the much anticipated HTC One, HTC's new Android SmartPhone with a Qualcomm Snapdragon 600, quad-core, 1.7GHz processor, a "premium metal unibody", camera optimized for low light, and a 4.7 inch, Full HD 1080p, 468 PPI display.
Take Your Show On The Road With Epson's 1761W 3 LCD Projector
Epson PowerLite 1761W Projector
by David Em

Back in the nasty old days of the late Twentieth Century, mobile presentations required lugging around a portable computer, a set of cables, and a bulky projector. Epson's 1761W (the W stands for Wireless) 3 LCD projector goes a long way toward upgrading this scenario. The 1761W is small, bright, and light, and streamlines mobile presentations.
A Simple Carousel Slider in JQuery
bxSlider - A Simple and Versitile JQuery Content Slider and Carousel
by Ernest Lilley
I've been looking for a simple carousel for images to use with TechRevu and some other publicati...cont
Why The Kobo Arc Tablet Is A Tablet To Be Reckoned With
Kobo Arc 16GB Tablet (Black)
by Charles Mohapel
The Kobo Arc is the second color tablet from Kobo, the first color tablet being the Vox. Both come ...cont
Plantronics Audio 478 Stereo USB Headset (Audio 478)

by Ernest Lilley
The .Audio 478 scores high marks for both comfort and audio quality whether you're Skypeing away...cont
Plantronics Audio 648 Stereo USB Headset
Plantronics Audio 648 Stereo USB Headset
by Ernest Lilley
If you're looking for an inexpensive behind the ears headset, this one offers simple controls an...cont
Certifications: CompTIA Security+
Certifications: CompTIA Security+
by Ernest Lilley
IT Security certifications are often the next step tech's take after getting their basic hardwar...cont
Lenovo U310 13.3-Inch Ultrabook (Graphite Grey)

by Daniel P. Dern
Lenovo IdeaPad U310 combines performance, style and portability in an "Entertainment-oriented" ultra...cont
Are You Ready For Some Super Bowl Ads?
Super Bowl 2013 Ads: Tech, Sex, and Selling Sure...But Nothing Beats An Astronaut. Ever.
by Ernest Lilley
Maybe football isn't our fandom of choice, but we love the Super Bowl anyway. For us, the suspen...cont
Windows 8: Time To Upgrade
Windows 8: Time To Upgrade
by Ernest Lilley
As of the end of this month, the $39.99 upgrade for Windows 8 Pro goes away. If you're running a...cont
3D Printing Comes To The Catwalk In Paris Fashion Show
Stratasys and Materialise Prototype The Future of Fashion
by Ernest Lilley
The future won't really arrive until you can step into a new 3D printed outfit made to whatever ...cont
Deep Space Industries Plans To Mine Asteroids With Robot Ships
Deep Space Industries Robot Miner Fleet Launches in 2015
by
Starting in 2015, Deep Space Industries is planning on launching robotic mining spacecraft to grappl...cont
Audi Takes A4s and iPads to the Track - For Slot Cars
Audi quattro Experience: iPads, 4WD Slot Cars, and a Custom Track
by Ernest Lilley
There was a time when slot car tracks could be found in every hobby shop across the USA. For many, i...cont
CES 2013: The Dern Report
CES 2013: The Dern Report
by Daniel P. Dern

There were, as always, thousands (or more) of new/newish products at this year's (2013) Consu...cont
CES 2013 ShowStoppers: Press and Gadgets at the Wynn
CES 2013 Showstoppers
by Ernest Lilley
ShowStoppers closes out the first full day of CES 2013 over at the Wynn. We'll be back with phot...cont
CES 2013 Starts With a Pepcom Tailgate Party
Pepcom Digital Experience @ CES2013
by Ernest Lilley
The Pepcom team always bring together a mind-boggling array of cutting edge tech companies in a pres...cont
Kobo's New Glo Sheds Some Light On Your eReading
Kobo Glo eReader
by Charles Mohapel

While the various Amazon Kindles and Nooks from Barnes & Noble dominate the American market, ...cont
Panasonic's LX7: Shoots Eyes Wide Open With f1.4 Leica Lens
Panasonic LUMIX DMC-LX7K 10.1 MP Digital Camera with 7.5x Intelligent zoom and 3.0-inch LCD - Black
by Ernest Lilley
There are a lot of things to like about this advanced single lens digital...which we can't bring...cont
We Welcome Our Future Robot Insect Masters
TechJect Dragonfly Project
by Ernest Lilley
Forget robot planes, helicopters, and birds. The future of flying robots is hovering silently on dra...cont
HP Canada's Pre-CES 2013 Product Showcase In Toronto
HP Pre-CES 2013 Product Showcase
by Charles Mohapel
On Wednesday December 12, 2012, I and other members of Canada's high tech media got an early pee...cont
LP-2020A+ Lepai Tripath Class-T Hi-Fi Audio Mini Amplifier with Power Supply

by Ernest Lilley
Though it's smaller than a hardcover novel and only puts out 2x20W RMS, this little amp delivers...cont
Adobe's Create Now Live Event: The Creative Cloud Offers More
Create Now Live Event - December 11, 2012
by Ernest Lilley
We caught Adobe's online presentation for their cloud based version of Creative Suite, Adobe Cre...cont
Tech News/Leads
Apple Releases Timely iOS 8.0.2 Update Apple iOS 8.0.2 Update

With Apple's iOS 8.0.1 problematic update being pulled from service, Apple aficionados ...more
Newly Disclosed 'Shellshock' Vulnerability Looks To Be Bigger Threat Than Last April's 'Heartbleed' Vulnerability Bash Vulnerability 'Shellshock' Affects Linux, OS X Systems

Last April's "Heartbleed" vulnerability had system administrators shaking in their boot...more
BlackBerry Passport Redefines Productivity for Mobile Professionals with Boundary-Breaking Design and Features BlackBerry Passport Redefines Productivity for Mobile Professionals with Boundary-Breaking Design

On September 24th, 2014 BlackBerry launched its newest smartphone, the distinc...more
India Becomes The 4th Space Power To Have A Spacecraft Orbit Around Mars India's First Mars Probe Makes Historic Red Planet Arrival

At approximately 10:11 p.m. EDT Tuesday September 23rd (0211 hrs. GMT on Wednesday September 24th...more
The Kormoran High-Tech Watercraft From Austria Is A Real Life Transformer High-Tech Watercraft Transforms From Monohull, To Catamaran, To Trimaran, To Hydrofoil

Austria's Kormoran Hi-Tech watercraft is a real life transformer, capable of transforming int...more
JOBO of Germany Shows Off LensTRUE System At Photokina 2014 JOBO's LensTRUE System Auto Corrects Perspective Distortion

It's fairly common knowledge that photo manipulation software like Adobe Photoshop can be use...more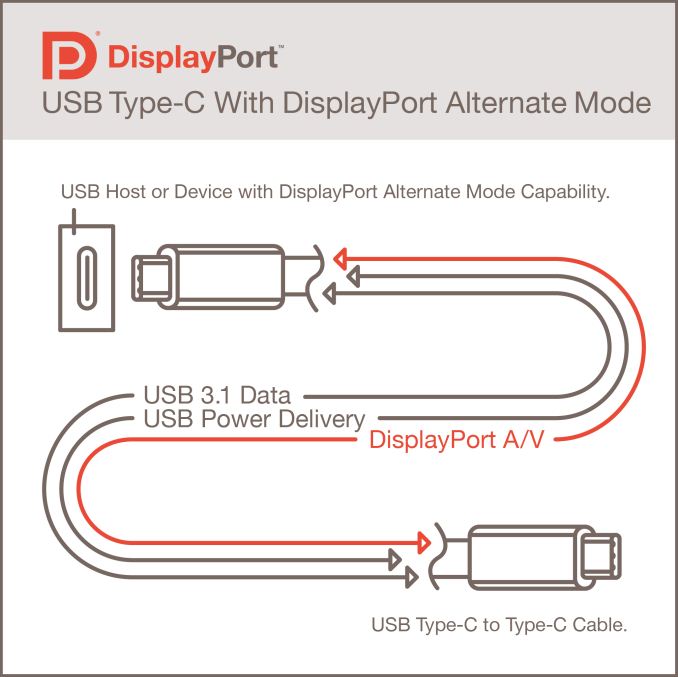 The Video Electronics Standards Association (VESA) and the USB 3.0 Promoter Group Announce New Reversible USB Type-C Standard New Reversible USB Type-C Standard Gains Support for DisplayPort Video

On September 22, 2014, the Video Electronics Standards Association (VESA), working closely with t...more
MindShift Gear Introduces Two Very Special New rotation180 Backpacks MindShift Gear's New rotation180 Travel Away Backpack Provides Global Travelers Added Security

Think Tank Photo's sister outdoor backpack company MindShift Gear announced two very special ...more
Think Tank Photo Releases Three Great New Products Production Manager 40 High-capacity Rolling Photography Gear Case Released

Timed to coordinate with Photokina 2014, Think Tank Photo has announced its new biggest case, the...more
NASA Selects Boeing and SpaceX to Transport U.S. Astronauts to International Space Station, Beginning In 2017 NASA Chooses American Companies to Transport U.S. Astronauts to International Space Station

Given the rapidly growing isolationist tendencies of Russia, continued use of Russian rockets to ...more
Your Wait For The Much Talked About Canon EOS 7D Mark II DSLR Ends With Its Arrival In November Fuel Your Creative Passion With The Highly Anticipated Canon EOS 7D Mark II Digital SLR Camera

The EOS 7D Mark II Digital SLR camera is scheduled to be available through authorized Canon deale...more
Landmark First Formula E Race Held In Beijing On September 13th Formula E Racing Is In Infancy But Will Drive Broader Innovation

Saturday September 13th, 2014 was a momentous occasion as the very first Formula E race was held ...more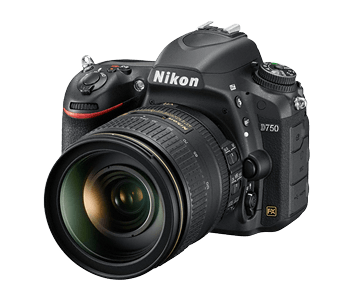 Seriously Capable, Surprisingly Compact: Packing Pro Features and FX-Format Image Quality, The Nikon D750 Is The Full Frame DSLR Worth Waiting For The Nikon D750 Is The Full Frame D-SLR That's Been Worth Waiting For

On September 12, 2014, Nikon Inc. announced the D750, the HD-SLR that provides adept enthusiasts ...more
Apple Calls iPhone 6 & iPhone 6 Plus The Biggest Advancements in iPhone History -- Will The Buying Public Agree? Apple Announces iPhone 6 & iPhone 6 Plus -- The Biggest Advancements in iPhone History

We remember how many Apple loyalists were disappointed with the iPhone 5s and iPhone 5c, saying t...more
Apple Introduces Apple Watch In Three Separate Collections -- Apple Watch, Apple Watch Sport, And Apple Watch Edition Apple Unveils Apple Watch -- Apple's Most Personal Device Ever

On September 9, 2014, Apple introduced Apple Watch in three separate collections -- Apple Watch, ...more
Apple Next Gen iOS 8 Due Out September 17
If you're waiting for Apple's iOS 8, it's due out on September 17 to all iPhone, iPad...more
Apple Announces Apple Pay For iPhone 6, iPhone 6 Plus, Apple Watch, iPhone 5, iPhone 5c, and iPhone 5s
Not only did Apple introduce their new iPhone 6 and iPhone 6 Plus smartphones, plus their three n...more
Home WiFi Security For Dummies -- At Affordable Prices
With website hacks like the one that exposed nude and risque photos of celebrities like actress J...more
NASA Uses Selective Laser Melting, A Specialized 3-D Printing Technology
In late August, NASA's Marshall Space Flight Center in Huntsville, Alabama tested two differe...more
This Past Weekend's Cloud Breach Was Not A Breach Of Apple's iCloud
When we initially heard that celebrities like actress Jennifer Lawrence, model Kate Upton, and ac...more
Are Vanadium-Flow Batteries The Next Generation Of Power Technology?
Just a tiny percentage of vanadium is sufficient to harden it to the point where you can make ste...more
Could Your Next Bottle Of Nail Polish Contain Secret Ingredients That Indicate If Someone Spiked Your Drink?
Founded by four male undergraduate students from North Carolina State Uni...more