Articles & Reviews
AUTODESK AND THE FUTURE OF ANIMATION
Autodesk Entertainment Creation Suite 2014
by David Em

Autodesk's Entertainment Creation Suite 2014 features a wide array of tools that shine a light on the future of digital entertainment.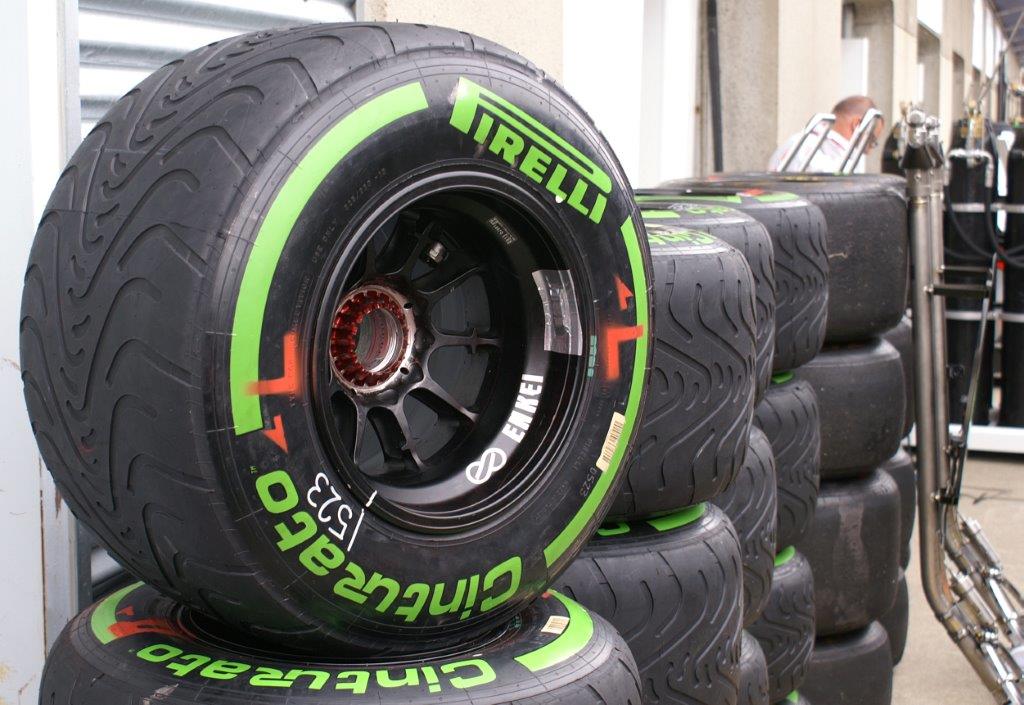 Fan-Friendly Formula 1 Open House At The 2013 Canadian Grand Prix Is Back


Open House At The 2013 Canadian Grand Prix
by Charles Mohapel
After a one year forced hiatus, Open House at the Canadian Grand Prix was back. Held on the Thursday morning of Grand Prix Week in Montreal, the track at Circuit Gilles Villeneuve was open to everyone, not just the people who bought the 3-day weekend passes which began at $126.00 for General Admission and Platform Wheelchair Accessible 41A.
Kobo's Newest eReader, The Aura HD Is Available In Espresso Brown, Ivory, and Onyx
The New Limited Edition Kobo Aura HD eReader
by Charles Mohapel
Having used the original Kobo eReader, second generation Kobo Wireless eReader, Kobo Touch, Kobo Glo, and Kobo Arc, I was eager to my hands on their newest model, the limited-edition Kobo Aura HD E Ink eReader, and see how it matched up against the previous models.
Let The SLAPPA HardBody PRO Headphone Case Protect Your Favorite High End Headphones
SLAPPA HardBody PRO Headphone Case (SL-HP-07)
by Charles Mohapel

How many of us have broken our favorite headphones or damaged the cable connection by carrying the headphones unprotected in our backpacks, duffle bags, or messenger bags? Your best bet for protecting your headphones is not a soft nylon bag, but ideally speaking, a custom case that comes with them. But if they came with the aforementioned soft nylon bag, or worse, no protection at all, then your best choice is to purchase the appropriately sized and shaped hard case.
HTC One Sprints Onto The Scene
HTC One: 4.7-inch Super LCD 3, Quad Core 1.7ghz
by Ernest Lilley
Sprint just announced the online availability of the much anticipated HTC One, HTC's new Android SmartPhone with a Qualcomm Snapdragon 600, quad-core, 1.7GHz processor, a "premium metal unibody", camera optimized for low light, and a 4.7 inch, Full HD 1080p, 468 PPI display.
Take Your Show On The Road With Epson's 1761W 3 LCD Projector
Epson PowerLite 1761W Projector
by David Em

Back in the nasty old days of the late Twentieth Century, mobile presentations required lugging around a portable computer, a set of cables, and a bulky projector. Epson's 1761W (the W stands for Wireless) 3 LCD projector goes a long way toward upgrading this scenario. The 1761W is small, bright, and light, and streamlines mobile presentations.
A Simple Carousel Slider in JQuery
bxSlider - A Simple and Versitile JQuery Content Slider and Carousel
by Ernest Lilley
I've been looking for a simple carousel for images to use with TechRevu and some other publications we work with (SFRevu, Gumshoe,...) and found this one by Steven Wanderski, which can be used in lots of different ways. Here's an example showing the current issue of SFRevu, which is a great source for science fiction and fantasy reviews, btw. If you like Steve's work, be sure to stop by his site and buy him a beer. Evidently he prefers Belgian Ales, but PayPal makes it easy for you to kick over a few bucks to let him choose his own brew.
Why The Kobo Arc Tablet Is A Tablet To Be Reckoned With
Kobo Arc 16GB Tablet (Black)
by Charles Mohapel
The Kobo Arc is the second color tablet from Kobo, the first color tablet being the Vox. Both come with 7 inch screens but the Vox only comes in an 8GB model (expandable with the option to add a 32GB Micro SD Memory Card), a 1024 x 600 resolution display, and a 800 Mhz processor (512MB of RAM), all specs vastly inferior to those of the new Arc.
Plantronics Audio 478 Stereo USB Headset (Audio 478)

by Ernest Lilley
The .Audio 478 scores high marks for both comfort and audio quality whether you're Skypeing away through the 16 bit mic with DSP and noise cancellation or listening to you tunes in 24 but stereo. The 478 is foldable, adjustable, and featherlight, but like most on the ear headphones you may get tired of wearing them for prolonged periods, in which case you'd probably prefer an over the ear model.
Plantronics Audio 648 Stereo USB Headset
Plantronics Audio 648 Stereo USB Headset
by Ernest Lilley
If you're looking for an inexpensive behind the ears headset, this one offers simple controls and good sound quality, managing noise-canceling without annoying creating annoying gaps as a result. Our only real fault is that the band is on the small side, you if you've got a big head it might be a tight fit.
Certifications: CompTIA Security+
Certifications: CompTIA Security+
by Ernest Lilley
IT Security certifications are often the next step tech's take after getting their basic hardwar...cont
Lenovo U310 13.3-Inch Ultrabook (Graphite Grey)

by Daniel P. Dern
Lenovo IdeaPad U310 combines performance, style and portability in an "Entertainment-oriented" ultra...cont
Are You Ready For Some Super Bowl Ads?
Super Bowl 2013 Ads: Tech, Sex, and Selling Sure...But Nothing Beats An Astronaut. Ever.
by Ernest Lilley
Maybe football isn't our fandom of choice, but we love the Super Bowl anyway. For us, the suspen...cont
Windows 8: Time To Upgrade
Windows 8: Time To Upgrade
by Ernest Lilley
As of the end of this month, the $39.99 upgrade for Windows 8 Pro goes away. If you're running a...cont
3D Printing Comes To The Catwalk In Paris Fashion Show
Stratasys and Materialise Prototype The Future of Fashion
by Ernest Lilley
The future won't really arrive until you can step into a new 3D printed outfit made to whatever ...cont
Deep Space Industries Plans To Mine Asteroids With Robot Ships
Deep Space Industries Robot Miner Fleet Launches in 2015
by
Starting in 2015, Deep Space Industries is planning on launching robotic mining spacecraft to grappl...cont
Audi Takes A4s and iPads to the Track - For Slot Cars
Audi quattro Experience: iPads, 4WD Slot Cars, and a Custom Track
by Ernest Lilley
There was a time when slot car tracks could be found in every hobby shop across the USA. For many, i...cont
CES 2013: The Dern Report
CES 2013: The Dern Report
by Daniel P. Dern

There were, as always, thousands (or more) of new/newish products at this year's (2013) Consu...cont
CES 2013 ShowStoppers: Press and Gadgets at the Wynn
CES 2013 Showstoppers
by Ernest Lilley
ShowStoppers closes out the first full day of CES 2013 over at the Wynn. We'll be back with phot...cont
CES 2013 Starts With a Pepcom Tailgate Party
Pepcom Digital Experience @ CES2013
by Ernest Lilley
The Pepcom team always bring together a mind-boggling array of cutting edge tech companies in a pres...cont
Kobo's New Glo Sheds Some Light On Your eReading
Kobo Glo eReader
by Charles Mohapel
While the various Amazon Kindles and Nooks from Barnes & Noble dominate the American market, Kobo of...cont
Panasonic's LX7: Shoots Eyes Wide Open With f1.4 Leica Lens
Panasonic LUMIX DMC-LX7K 10.1 MP Digital Camera with 7.5x Intelligent zoom and 3.0-inch LCD - Black
by Ernest Lilley
There are a lot of things to like about this advanced single lens digital...which we can't bring...cont
We Welcome Our Future Robot Insect Masters
TechJect Dragonfly Project
by Ernest Lilley
Forget robot planes, helicopters, and birds. The future of flying robots is hovering silently on dra...cont
HP Canada's Pre-CES 2013 Product Showcase In Toronto
HP Pre-CES 2013 Product Showcase
by Charles Mohapel
On Wednesday December 12, 2012, I and other members of Canada's high tech media got an early pee...cont
LP-2020A+ Lepai Tripath Class-T Hi-Fi Audio Mini Amplifier with Power Supply

by Ernest Lilley
Though it's smaller than a hardcover novel and only puts out 2x20W RMS, this little amp delivers...cont
Adobe's Create Now Live Event: The Creative Cloud Offers More
Create Now Live Event - December 11, 2012
by Ernest Lilley
We caught Adobe's online presentation for their cloud based version of Creative Suite, Adobe Cre...cont
RetroUI Pro: More Than Just Putting Start Back in Windows 8
RetroUI Pro: Getting Back To Work With Windows 8
by Ernest Lilley
Windows 8's new "Metro" interface may bring a tablet/smartphone feel to the desktop, with fun ap...cont
Skullcandy's Retro Aviators Have Style, Awesome Sound, and Over the Ear Comfort
Skullcandy Aviator Headphones w/Mic3
by Jon McClure
I'm normally not a fan of Skullcandy's headphone design. They feel cheap and gimmicky, like ...cont
Materials Research Society Fall Meeting 2012: A Stroll Through The Exhibit Hall
Materials Research Society Fall Meeting 2012: A Stroll Through The Exhibit Hall
by Daniel P. Dern
Tech journalist and frequent contributor Daniel Dern took a walk in the material world at the Materi...cont
New Tricks for an Old PC - Adding a Little HDMI: EVGA GeForce GT 610
EVGA GeForce GT 610 2048MB Graphics Card
by Ernest Lilley
Part of our major home/office electronics refresh was a really big monitor/tv...and suddenly I neede...cont
Tech News/Leads
Microsoft Gets Giant ZeroAccess Botnet Shut Down By Legal Authorities Huge ZeroAccess Botnet Disrupted By Microsoft

Three years ago Microsoft stepped up its war on organized online criminals and in the latest batt...more
The New booq Python slimpack Camera Bag Is Not Your Father's Camera Bag Designed for the Modern Shutterbug, Introducing the booq Python slimpack Camera Bag

If you know the booq brand, then you know tha...more
Malware That Spreads Silently And Without Wires Researchers Create Malware That Communicates Via Silent Sound, No Network Needed

It appears that those ultra-secure computer environments that routinely place an "air gap" betwee...more
Booq Viper Hardcase Provides Fitted Protection to Keep Your Tablet or MacBook Air and Other Accessories Safe and in Place Booq Viper Hardcase Provides Fitted Protection For Your Tablet or MacBook Air

If you know the booq brand, then you know that they're a leading supplier of premium backpack...more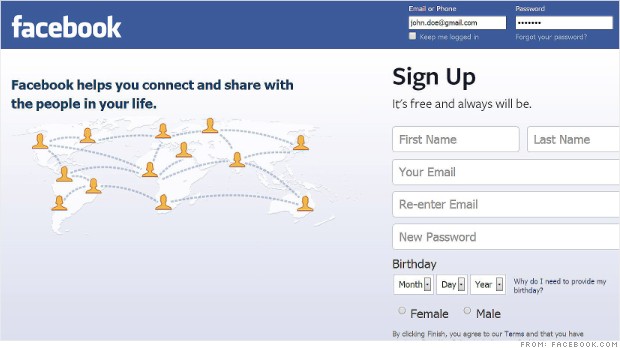 If You Have A Facebook, Gmail, Google+, YouTube, Twitter, Yahoo, ADP, or LinkedIn Account, You May Have One Of The Nearly 2 Million Accounts Affected 2 Million Facebook, Gmail, and Twitter Passwords Stolen In Massive Hack

If you have an account with Facebook, Gmail, Google+, YouTube, Twitter, Yahoo, ADP, or LinkedIn, ...more
SpaceX's Falcon 9 Spacecraft Completes Its Success First Mission SpaceX Successfully Completes First Mission To Geostationary Transfer Orbit

On December 03, 2013, Space Exploration Technologies (SpaceX) successfully completed its first ge...more
MAC Group USA Announces PocketWizard Winter Promotions MAC Group USA Announces Instant Rebates On Selected PocketWizard Radios

For the entire month of December, PocketWizard is offering some special deals to its US customers...more
Some High Tech Travel Gifts For That Special Someone Coolest Travel Gifts For Christmas

Thanksgiving has come and gone in a rush of Black Friday sales and an epidemic of tryptophan over...more
If It's Thanksgiving, How Many Of These Do You Agree And / Or Disagree With? 2013 In Review: Tech Turkeys Of The Year

Day by day, it's getting closer to the end of the year and the folks at ZDNet have compiled a...more
FCC Permits Inflight Phone Calls, But Flight Attendants Say 'No' - Will FCC Reverse Their Decision? Inflight Phone Calls? Flight Attendants Say 'No'

When the Federal Communications Commission (FCC) decided to permit inflight phone calls, they pro...more
Xbox One Sales Also Exceed 1 Million Gaming Consoles Sold The First Day Microsoft Says Initial Xbox One Sales Exceed 1 Million

Initially, the competition between the $399 U.S. Sony PlayStation 4 and the $499 U.S. Microsoft X...more
Future Shop's Version of '4K UHDTV For Dummies' Breaking the Myths of 4K TV

For those of us not familiar wuth Future Shop, it's owned by Best Buy and continues to operat...more
Why Is COBOL The Electronic Equivalent Of Methuselah? COBOL Still Not Dead Yet, Taking On The Cloud

Invented in 1959, COBOL appears to be the electronic equivalent of Methuselah. First used o...more
Think Tank Photo Releases New Retrospective Casual Canvas Laptop Cases Retrospective Casual Canvas Laptop Cases Released

Think Tank Photo has just added to their Retrospective line with the Retrospective Laptop Ca...more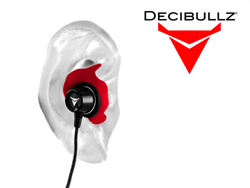 CES 2013 Innovations Award Winner, Decibullz Custom-molded Earbuds, to Launch Crowdfunding Campaign for Second-Generation Earbuds Decibullz Custom-molded Earbuds, to Launch Crowdfunding Campaign

Stock earbuds off the rack are NOT all equal in price or performance, and most custom-fitted earb...more
More Than 1 Million Sony PlayStation 4 Consoles Sold On Day 1, But Not Without Problems
While Sony got their new PlayStation 4 gaming consoles to market on November 15th, a week before ...more
Apple Has Next Gen IPhone With Curved Screen In Development
When Samsung released its curved screen Galaxy Round Android phone in October 2013, it got the up...more
Second Generation Canon 7D Due Out In The First Six Months Of 2014
If you thought that the Canon 7D was getting 'relatively' long in the tooth, then you'...more
Kobo Recognized for Innovative Design: Kobo Aura HD Named CES Innovations 2014 Design and Engineering Award Honoree
Back in May 2013, we reviewed the Kobo Aura HD eReader and now we read that it has been named an ...more
Kensington Gadgets for Everyone on Your List - Eliminate the 'Holi-daze' of Finding a Perfect Gift
It's 6 weeks to Christmas and the clock is ticking. If you or that someone special in y...more
Wanted - A Fully Functional Invisibility Cloak
While invisibility cloaks work quite well (but not perfectly) in the "Predator" and "Harry Potter...more
Panasonic To Offer Toughpad Tablet With 4K Resolution Display
What would you say to a 20-inch Panasonic Toughpad tablet with an Intel Core i5 vPro processor, a...more
Loading
---
TechRevu on Facebook / What's new on the TechRevu Facebook Page?
Our Other Pubs:
<!- Google Adsense Skyscraper --> <!- End Google Adsense Skyscraper --> <!- Google Adsense Skyscraper --> <!- End Google Adsense Skyscraper -->