Articles & Reviews
Kindle Voyage - Crisper Text, Buzzing Buttons, and More..
Kindle Voyage
by Ernest Lilley

Amazon's latest and greatist E-ink Kindle has sharper text, weighs less, and lights up better than the Paperwhite, but is it a must have upgrade? We took an extended look at the lightest resolution e-reader available and came away with mixed feelings aobut it.
Kobo Aura H2O - The First Premium Waterproof eReader With A Light


Kobo Aura H2O - The First Premium Waterproof eReader
by Charles Mohapel


When I read the press release for the new Kobo Aura H2O in late August, I requested one for review. Having used the Kobo Wireless eReader (1st gen. and 2nd gen.), Kobo Touch, Kobo Glo, and color Kobo Vox (the latter very briefly), and reviewed the Kobo Wireless eReader (2nd gen.) Kobo Glo, Kobo Arc, and Kobo Aura HD E Ink eReader, I was eager to see how much the Aura H2O differed from the other Kobo ereaders and tablets.
Autodesk Entertainment Creation Suite Ultimate 2015
Autodesk Entertainment Creation Suite Ultimate 2015
by David Em

Autodesk's Entertainment Creation Suite Ultimate 2015 streamlines the company's flagship imaging tools for 3D artists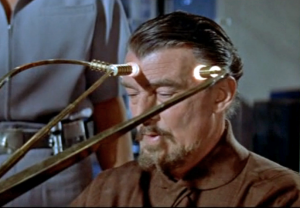 Smartphones Didn't Take Off Until 2009, Even Though the iPhone Came Out in 2007.
When Did Smartphones Get Smart?
by Ernest Lilley

IBM brought a touchscreen phone named Simon with more than phone functions to the market in 1994. Nokia produced the Nokia 9000, a clam-shell phone/PDA with a keyboard in 1996, which was, at the time, their best selling phone. But it wasn't until the 1997 that Nokia called the GS 88, the successor to the 9000 a smartphone, coining the term that would describe all phones with computing capabilities built in from then on. That's the official story, and it's factual, but I think it's off the mark.
A Bridge Camera For DSLR Fans
Sony DSCRX10/B Cybershot
by Ernest Lilley

Sony's 20.3 megapixel DSCRX10/B may be part of their Cybershot line, with an integrated lens and an electronic viewfinder, but it might just make serious photographers consider an all-in-one camera for all that it offers, including a DSLR feel in a semi-compact format.
MX Performance Mouse: Still Our Choice
Logitech Wireless Performance Mouse MX
by Ernest Lilley

Having pretty much worn out the clickers on my favorite mouse, a Logitech MX Performance mouse, I'd limped along for a few weeks on wired mice I had lying around that worked reasonably well, but eventually went and a new one. It's not quite the same as the mouse I reviewed in seven years ago, and it may take a day or two to get used to, but it's still a terrific mouse.
Autodesk And The Future Of Animation
Autodesk Entertainment Creation Suite 2014
by David Em

Autodesk's Entertainment Creation Suite 2014 features a wide array of tools that shine a light on the future of digital entertainment.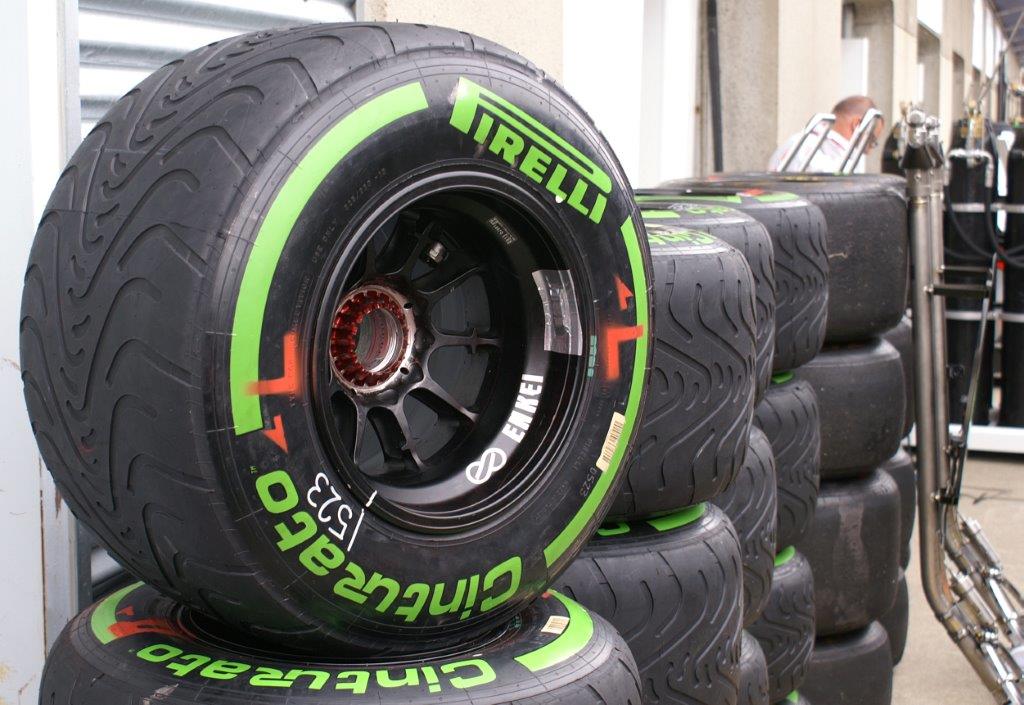 Fan-Friendly Formula 1 Open House At The 2013 Canadian Grand Prix Is Back
Open House At The 2013 Canadian Grand Prix
by Charles Mohapel
After a one year forced hiatus, Open House at the Canadian Grand Prix was back. Held on the Thursday morning of Grand Prix Week in Montreal, the track at Circuit Gilles Villeneuve was open to everyone, not just the people who bought the 3-day weekend passes which began at $126.00 for General Admission and Platform Wheelchair Accessible 41A.
Kobo's Newest eReader, The Aura HD Is Available In Espresso Brown, Ivory, and Onyx
The New Limited Edition Kobo Aura HD eReader
by Charles Mohapel
Having used the original Kobo eReader, second generation Kobo Wireless eReader, Kobo Touch, Kobo Glo, and Kobo Arc, I was eager to my hands on their newest model, the limited-edition Kobo Aura HD E Ink eReader, and see how it matched up against the previous models.
Let The SLAPPA HardBody PRO Headphone Case Protect Your Favorite High End Headphones
SLAPPA HardBody PRO Headphone Case (SL-HP-07)
by Charles Mohapel

How many of us have broken our favorite headphones or damaged the cable connection by carrying the headphones unprotected in our backpacks, duffle bags, or messenger bags? Your best bet for protecting your headphones is not a soft nylon bag, but ideally speaking, a custom case that comes with them. But if they came with the aforementioned soft nylon bag, or worse, no protection at all, then your best choice is to purchase the appropriately sized and shaped hard case.
HTC One Sprints Onto The Scene
HTC One: 4.7-inch Super LCD 3, Quad Core 1.7ghz
by Ernest Lilley
Sprint just announced the online availability of the much anticipated HTC One, HTC's new Android...cont
Take Your Show On The Road With Epson's 1761W 3 LCD Projector
Epson PowerLite 1761W Projector
by David Em

Back in the nasty old days of the late Twentieth Century, mobile presentations required lugging ...cont
A Simple Carousel Slider in JQuery
bxSlider - A Simple and Versitile JQuery Content Slider and Carousel
by Ernest Lilley
I've been looking for a simple carousel for images to use with TechRevu and some other publicati...cont
Why The Kobo Arc Tablet Is A Tablet To Be Reckoned With
Kobo Arc 16GB Tablet (Black)
by Charles Mohapel
The Kobo Arc is the second color tablet from Kobo, the first color tablet being the Vox. Both come ...cont
Plantronics Audio 478 Stereo USB Headset (Audio 478)

by Ernest Lilley
The .Audio 478 scores high marks for both comfort and audio quality whether you're Skypeing away...cont
Plantronics Audio 648 Stereo USB Headset
Plantronics Audio 648 Stereo USB Headset
by Ernest Lilley
If you're looking for an inexpensive behind the ears headset, this one offers simple controls an...cont
Certifications: CompTIA Security+
Certifications: CompTIA Security+
by Ernest Lilley
IT Security certifications are often the next step tech's take after getting their basic hardwar...cont
Lenovo U310 13.3-Inch Ultrabook (Graphite Grey)

by Daniel P. Dern
Lenovo IdeaPad U310 combines performance, style and portability in an "Entertainment-oriented" ultra...cont
Are You Ready For Some Super Bowl Ads?
Super Bowl 2013 Ads: Tech, Sex, and Selling Sure...But Nothing Beats An Astronaut. Ever.
by Ernest Lilley
Maybe football isn't our fandom of choice, but we love the Super Bowl anyway. For us, the suspen...cont
Windows 8: Time To Upgrade
Windows 8: Time To Upgrade
by Ernest Lilley
As of the end of this month, the $39.99 upgrade for Windows 8 Pro goes away. If you're running a...cont
3D Printing Comes To The Catwalk In Paris Fashion Show
Stratasys and Materialise Prototype The Future of Fashion
by Ernest Lilley
The future won't really arrive until you can step into a new 3D printed outfit made to whatever ...cont
Deep Space Industries Plans To Mine Asteroids With Robot Ships
Deep Space Industries Robot Miner Fleet Launches in 2015
by
Starting in 2015, Deep Space Industries is planning on launching robotic mining spacecraft to grappl...cont
Audi Takes A4s and iPads to the Track - For Slot Cars
Audi quattro Experience: iPads, 4WD Slot Cars, and a Custom Track
by Ernest Lilley
There was a time when slot car tracks could be found in every hobby shop across the USA. For many, i...cont
CES 2013: The Dern Report
CES 2013: The Dern Report
by Daniel P. Dern

There were, as always, thousands (or more) of new/newish products at this year's (2013) Consu...cont
CES 2013 ShowStoppers: Press and Gadgets at the Wynn
CES 2013 Showstoppers
by Ernest Lilley
ShowStoppers closes out the first full day of CES 2013 over at the Wynn. We'll be back with phot...cont
CES 2013 Starts With a Pepcom Tailgate Party
Pepcom Digital Experience @ CES2013
by Ernest Lilley
The Pepcom team always bring together a mind-boggling array of cutting edge tech companies in a pres...cont
Kobo's New Glo Sheds Some Light On Your eReading
Kobo Glo eReader
by Charles Mohapel

While the various Amazon Kindles and Nooks from Barnes & Noble dominate the American market, ...cont
Panasonic's LX7: Shoots Eyes Wide Open With f1.4 Leica Lens
Panasonic LUMIX DMC-LX7K 10.1 MP Digital Camera with 7.5x Intelligent zoom and 3.0-inch LCD - Black
by Ernest Lilley
There are a lot of things to like about this advanced single lens digital...which we can't bring...cont
We Welcome Our Future Robot Insect Masters
TechJect Dragonfly Project
by Ernest Lilley
Forget robot planes, helicopters, and birds. The future of flying robots is hovering silently on dra...cont
HP Canada's Pre-CES 2013 Product Showcase In Toronto
HP Pre-CES 2013 Product Showcase
by Charles Mohapel
On Wednesday December 12, 2012, I and other members of Canada's high tech media got an early pee...cont
Tech News/Leads
BlackBerry Takes Three Big Steps To Beef Up Their Security Further BlackBerry Acquiring WatchDox to Bolster Mobile Content Security and Enterprise Collaboration

BlackBerry has a well-deserved reputation for World Class Security and took further steps to beef...more
Moopti Uses Kickstarter To Fund Dio Patented Reversible USB Cable; Exceeds Expectations On First Day Of Campaign Introducing Dio: Patented Reversible USB Cable Can Plug in Both Ways, Speeds Up Charging

One day after launching its Kickstarter campiagn for Dio, its patent-holding reversible and naked...more
Adobe's Creative Cloud Photography Gets Major Improvements For Photo Enthusiasts And Professionals Adobe Delivers Major Innovations to Creative Cloud Photography

Today Adobe announced that they were giving their Creative Cloud Photography plan a major upgrade...more
The Future Comes A Bit Closer As Navy's Railgun Comes A Bit Closer To Becoming Reality Railgun Project Takes 2001 Concept Into Hands of U.S. Navy Sailors

It used to be that a railgun was a weapon you would only find in a Science Fiction novel or on on...more
HP USA Introduces Faster SSD For Workstation, Next Generation Workstations, 31-Inch 4K Display, And New Ultra-Narrow Bezel HD Displays HP Introduces Workstation Storage Advancement, Mobile Workstation, and Professional Displays

On April 13th, 2015, HP introduced a faster SSD optimized for workstations, Next Generation works...more
Technical Image Press Association (TIPA) Names Our 10th Anniversary Airport International LE Classic Rolling Camera Case 2015 'Best Photo Bag' TIPA Names Think Tank Photo Airport International LE Classic Its 2015 'Best Photo Bag'

Think Tank Photo is celebrating their 10th Anniversary having been awarded the Technical Image Pr...more
DuoPad Lets You Turn Your Windows 8, Windows 8.1, Or Windows 10 PC Into A Touchscreen With Convertible Trackpad DuoPad Turns Your Desktop PC Into A Touchscreen With Convertible Trackpad

What would you say to a trackpad that lets you convert any desktop PC running Windows 8, Windows ...more
The 9 Weirdest Projects DARPA Is 'Currently' Working On The 9 Weirdest Projects DARPA Is Working On

When one talks about the nine weirdest projects that the Defense Advanced Research Projects ...more
UK's Hybrid Air Vehicles Working On Fundraising For 'Airlander 10', World's Largest Aircraft 'Airlander 10': Amazing Facts Behind World's Largest Aircraft

Originally funded by the U.S. Army as a long-term surveillance ai...
more
iTOMO-Cup, the First Cup Integrated With Smart Features, Is Coming To Kickstarter iTOMO-Cup, a Cup Integrated With Smart Features, Launched On Kickstarter Today

You may have never heard of the iTOMO-Cup, but it's a new "smart" cup that reminds you to dri...more
Imagine The Odds Of Your Next Blood Test Or Blood Donation Being Less Painful VeinViewer Means No More Poking People Relentlessly to Locate Veins

We've all had blood tests performed on us or donated blood where the nurse drawing the blood ...more
Gary Fong Offering 60% Off Their 1st Generation PowerSnoot and Lightsphere Collapsible Snoot LAST CHANCE - These Oldies, But Goodies Are Going, Going... Gone!

Gary Fong Products is offering 60% off all remaining 1st Generation PowerSnoot and 1st Generation...more
The Tidal Wav of Technology Sammi's Favorite Things: NinjaWav

What if you had the ability to listen to your music and still do what you wanted to do on your sm...more
The Ultimate Combination of Portability, Versatility and Performance, The Nikon 1 J5 Offers Users Commanding Speed and Powerful Imaging Technology The Nikon 1 J5 Offers Users Commanding Speed and Powerful Imaging Technology

Just prior to Easter, Nikon announced the newest addition to the Nikon 1 Advanced Camera with Int...more
US Military To Test Encrypted Blackphone Devices, Despite Concerns Of FBI And NSA US Military Trialling Blackphone Devices, Despite FBI's Renewed Anti-Encryption Rhetoric

At a time when the US military is going forward with tests of highly-encrypted Blackphones, both ...more
Guess Who Is Winning The Browser Wars And How People Are Accessing The Internet
We know that the various versions of Microsoft Windows dominate the various versions of Apple'...more
How Durable Are Samsung's New Galaxy S6 and S6 Edge, Especially Compared To Apple's iPhone 6 Plus?
If you remember when Apple introduced their biggest iPhone, the iPhone 6 Plus, they had a si...more
Thousand-Year-Old Anglo-Saxon Remedy Kills Hospital Superbug Methicillin-Resistant Staphylococcus aureus (MSRA)
Back in 1997, a methicillin-resistant Staphylococcus aureus (MSRA) bug with increased resistance ...more
Save 50% On All Gary Fong Flip-Cage and GearGuard Products From April 3rd to 9th
Having previously reviewed the Gary Fong Origami Fold Flat Diffuser and used the Puffer Pop Up Fl...more
Adobe Introduces Slate, New Free Visual Storytelling App for iPad Users
If you think your iPad is only for consuming content, you might want to check out Adobe Slate, a ...more
Best Buy Canada Closing All Its Future Shop Locations; Half To Be Rebranded As Best Buy Canada Stores
Future Shop opened its first store in Vancouver, British Columbia in 1982 and by 1990, it had bec...more
Volvo Teams Up With Their Ad Agency To Enhance Safety For Cyclists at Night
Volvo has a well-earned reputation for safety and this time around they have teamed up with Grey ...more